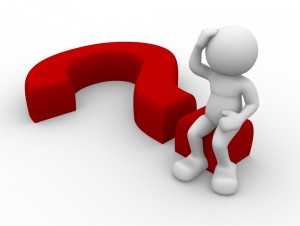 What is Counselling?
Counselling offers you the opportunity to talk about both yourself and your life in a safe, non-judgemental environment.  It gives you the chance to explore what may be causing you upset or distress with someone who is able to be supportive yet not involved in the situation.
Counselling provides you with a regular time and a safe space to explore and gain understanding of your difficulties and support you in trying to find ways of managing your difficulties more effectively.  Counselling is a collaborative effort to enable you to achieve change rather than being told what to do.
Will what we discuss be confidential?
What we discuss together within a session is private and confidential as it is important you feel safe to explore your thoughts and feelings.
As an ethical practitioner however I do adhere to a code of conduct which includes rules regarding confidentiality.  Whilst no details will be given to third parties such as employers, GPs or other family members, exceptional circumstances such as a  risk of harm to yourself or others or child protection issues would necessitate the need to disclose this information in-line with my ethical, professional and legal duty.  We would discuss together the best way to proceed in these instances so  we could decide on the best course of action together.
How do I book an appointment and how soon can I start?
Having made contact, usually by telephone, we agree a time and date for an initial session that will fit in with your own schedule.  Dependent upon currently booked sessions you may be able to have your first meeting within a few days.
If after this meeting we decide together that I can be of help to you then we will set an agreed date and time for further sessions.
How many sessions will I need and how often do I come?
Sessions are usually weekly as it gives both of us time to work on what has been discussed.
The number of sessions required depends on your needs and how you feel about the issues you may have. Counselling can be either short or long term but I usually find that an initial 6 sessions, with a review after 5,  is a good place to start, ultimately it is up to you to decide what's right for you.
How much does it cost?
Standard sessions will be charged at £60 per session lasting 50 minutes.
A discounted rate of £40 is available for student counsellors 
I am able to offer couples counselling at £90 per 90 minute session
Supervision sessions are available at £60 per 60 minute session  
I am a recognised counsellor & psychotherapist for the following Providers:
AXXA
Practitioner Network
WPA – Provider Number 920637498
Work Place Options
Simply Health
There are a limited number of discounted places for those in financial need. Please call to discuss further.
How do I pay?
The first session is payable by cash.  Further payments can be made by either cash or BACS with payment due either at the beginning or end of the session .
24 hours notice of cancellation of session is required to avoid full payment.
Where can I park?
My practice is based in Byfleet with free on-street parking and is easily accessible from Woking, Weybridge, Cobham, New Haw, Addlestone, Chertsey, West Byfleet and is within a 15 minute walk of Byfleet and New Haw railway station.